Exercising With A Mobility Scooter
Uncategorized. 30 Sep, 2021

It is well known that exercising is essential to maintain a healthy body and mind. When we exercise, our bodies release endorphins that lift our spirits and boosting our self-esteem along with all the physical positives.
For seniors with limited mobility using a wheelchair or a mobility scooter to exercise is a creative approach to overcoming physical limitations and find enjoyable exercise routines.
STAY FIT AND FLEXIBLE WITH THESE EXERCISES USING YOUR MOBILITY SCOOTER
EXERCISE #1 – LEG LIFTS
Place one hand in a comfortable position on the scooter canopy and the other hand on the back of the seat. Then raise your lag to the scooter floor. Repeat 15 times for each leg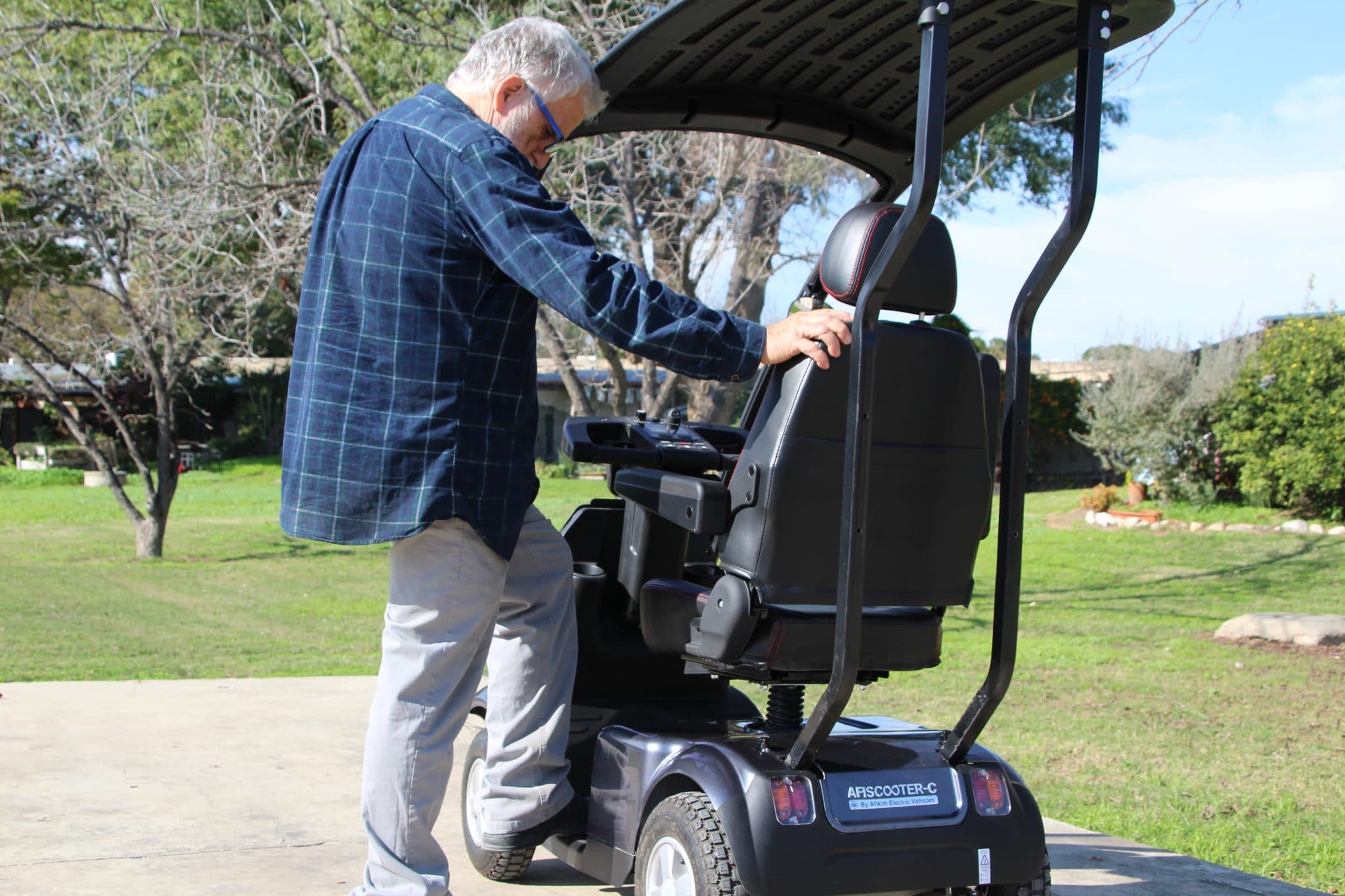 EXERCISE #2 – SQUATS
Hold both hands on the canopy's rear brackets and then assume a squatting position, while making sure to
keep your back straight. Repeat 10 times.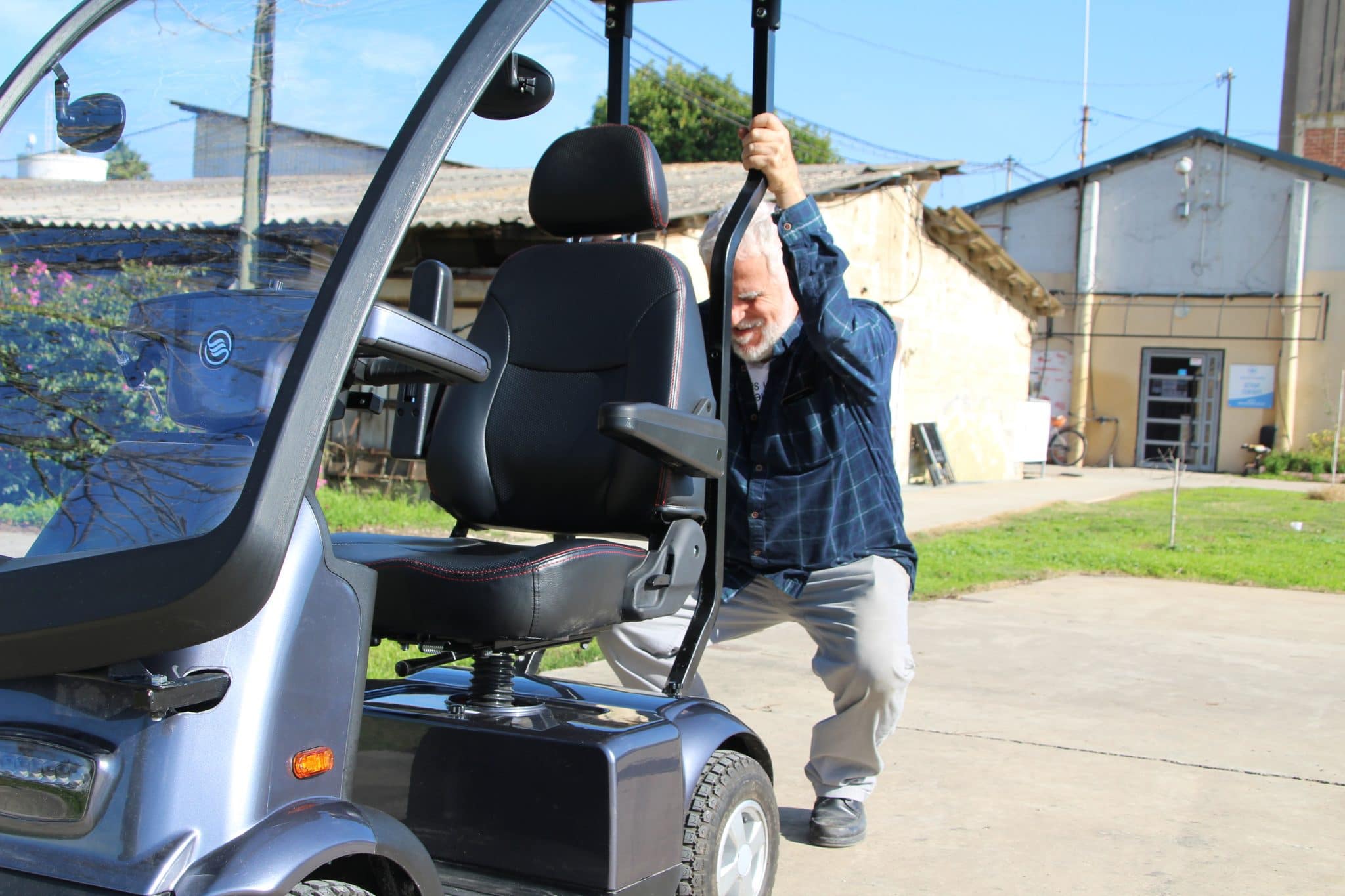 ECERCISE #3 – KNEE LIFTS
While sitting comfortably on the scooter, raise one leg until the knee touches the tiller. Repeat this 15 times for each leg.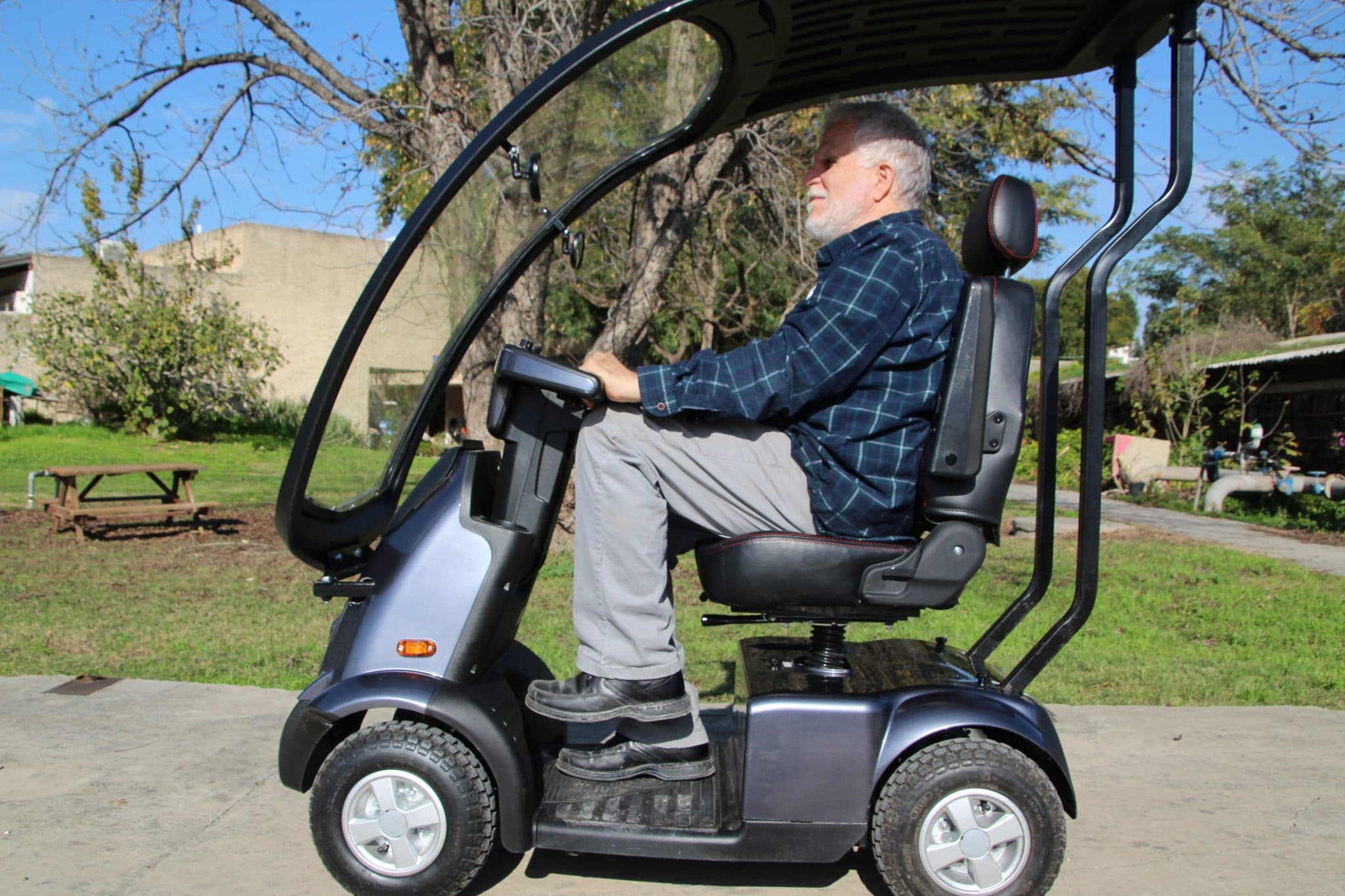 EXERCISE #4 – ARM STRETCHES
While sitting comfortably on the mobility scooter, stretch out one arm and hold onto the canopy's rear bracket for 15 seconds.
Repeat for both hands. If you find this too difficult, try holding on to the back of the seat, instead.
I'm more active than I've been in years. It's just a comfortable 10-minute drive to the swimming pool, which is where I get most of my exercise. The health club is also nearby. And, it's no problem to scoot down to the beach for some sea and sun and refreshment. These days it's easy, pleasant and safe for me to go wherever I want, whenever I want. I've even found ways to make the scooter part of my exercise routine, to stay fit and flexible.
---