My Declaration of Independence – Afiscooter by Afikim Electric Vehicles
Uncategorized. 21 Nov, 2021

Shortly before I hit retirement age, I began experiencing serious movement difficulties and a simple trip to the supermarket or bank became a struggle. Getting a mobility scooter has changed my life and gave me my independence back.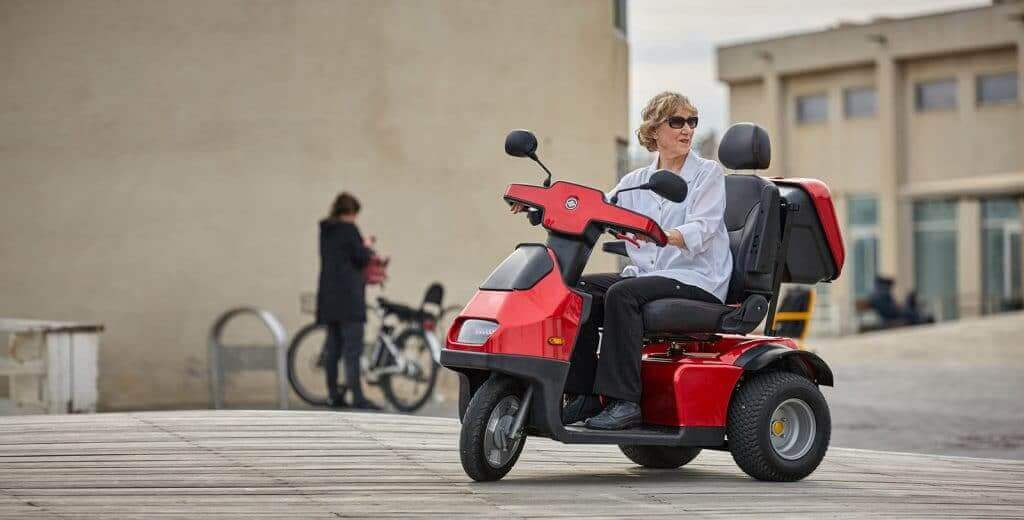 I spent my working life as a quality assurance engineer for a large manufacturing firm, with facilities spread across most of Australia, constantly driving or flying from site to site. But, about five years ago, shortly before I hit retirement age, I began experiencing serious movement difficulties – instability, pain in my back and legs and growing fatigue. A simple trip to the supermarket or bank became a struggle, so I ended up spending more and more time at home in front of the TV, getting out less and less, getting almost no exercise and turning down invitations to meet friends. My independence was slipping away – and I was bored to death.
It was a phone call from an old friend in Queensland that pointed me in a new direction. I'd valued Fran's insights since we were in our 20s, so when she told me how her AfiScooter had changed her life, and that I should consider getting one, I decided to find out more. I told her that I'd seen quite a few scooters over the years, but I wanted to make sure that the one I bought would do the job.
MY DEMANDS FOR A MOBILITY SCOOTER
My demands were fairly straightforward: I wanted to a scooter that would get me where I wanted to go quickly, safely – and comfortably – whether along the paths of the retirement community, across uneven terrain or even into the nearby town. And, I wanted one that was reliable – that wouldn't break down and wouldn't need recharging every couple of hours. I didn't want a "toy". I wanted something "serious". So, I got my niece, Jenny, to drive me to the local dealership for a test drive. I've never looked back.
When I first rode my shiny new red mobility scooter around our retirement community, people really took notice. They constantly stopped me to ask questions about it – if I was enjoying it, how easy it was to drive and how far it could go on a single charge. I ended up meeting neighbors I'd never known before. I got a kick out of that.
It's been three years since that first ride. Nowadays, driving the scooter is almost intuitive. Mine's a four-wheel model that's extremely stable, so I feel very safe on my way from here to there. It's so maneuverable that I can go almost anywhere, inside or outside. As for reliability – and as a quality assurance engineer I know a thing or two about that – it simply can't be beat. And, yes, I also like the way it looks.
GAINING MY INDEPENDENCE BACK WITH A MOBILITY SCOOTER
The real pay-off is that I'm mobile again, out and about almost every day, shopping, joining in social activities, going to physical therapy and meeting friends. In fact, I'm more active than I've been in years. It's just a comfortable 10-minute drive to the swimming pool, which is where I get most of my exercise. The health club is also nearby. And, it's no problem to scoot down to the beach for some sea and sun and refreshment. These days it's easy, pleasant and safe for me to go wherever I want, whenever I want.