A Lesson In Life: Mobility Is Independence
Uncategorized. 26 Apr, 2022

Covid-19 hit the world, but life seemed great in my little bubble until a car accident burst it. Regaining my independence taught me the five lessons for independent aging everyone should be aware of.
5 Things to Ensure Wellbeing As We Age
In the hectic life we live, we mainly focus on today and the near future, somehow, we never take the time to think about life after retirement. When we do think of getting old, we never think about the practicality of things, or as I see it today – how to assure our independence within the community as we grow old. This realization sank in on me while I was recovering at home with complicated multiple fractures, trying to contemplate what's next. It took me a while to understand what it all meant, and what a lesson it is on how to age well. So, I decided to share my insights on the five things we must do to ensure wellbeing as we age.
1. Never Underestimate the Unexpected
I was a total wreck, at that point – it was my second day at home after months of hospitalization, and except for physiotherapy sessions, I had nothing on my calendar and life seemed pretty much at its lowest point. Only two years ago I was 58, Covid-19 hit the world and the tourism industry in particular. When the company offered early retirement, I was sure it's a start of a great era. It was, but it lasted only 10 months. I chose to enjoy and take care of myself, the Covid-19 limitations drove me to buy a bicycle and explore the woods around.
It was "ME" time and I loved every minute of it, appreciating the new, slim. Sportive, happy me. Then came the car accident. Everybody kept saying it was a miracle I was alive, but nothing felt like a miracle, life felt like constant pain and helplessness. I was doing my best to get better faster than predicted, but it was evident that not only will the bicycle stay in storage, but that I was also in some sort of storage – stowed away at home. I was left dependent and with no plan, but after a long cry in the living room, I decided it was time to look for solutions. So my first advice is don't get caught – be prepared, aging is unavoidable, but we can be smart about that.
2. Make Your Home Environment Safe
You can't prepare yourself for whatever life brings, but making the right adjustment should be high on your priority. Making the kitchen easier to use, moving daily stuff to lower heights, and making them accessible and easier to reach. Turning the bathtub to a safe shower, clearing the house from extra junk we keep collecting for no reason, rethink the stairs, furniture, mainly your bed, sofas, and chairs. If staying at home is a priority, make the house safe and easy to live in as you grow old – don't wait until it becomes a problem.
3. Mobility Is Independence
Since I could not stand, walk or drive, I suddenly understood how important independent mobility is. As soon as I felt sure enough to use my crouches, I asked my son to take me to a mobility scooter dealer. I was not going to waste one more day cooped up at home without the ability to get out, see people and run my errands. I knew exactly what I wanted. After hours of searching, I had a list of demands: reliable, safe, comfortable, and environmentally-friendly mobility scooter that will help me around both indoors and outdoors.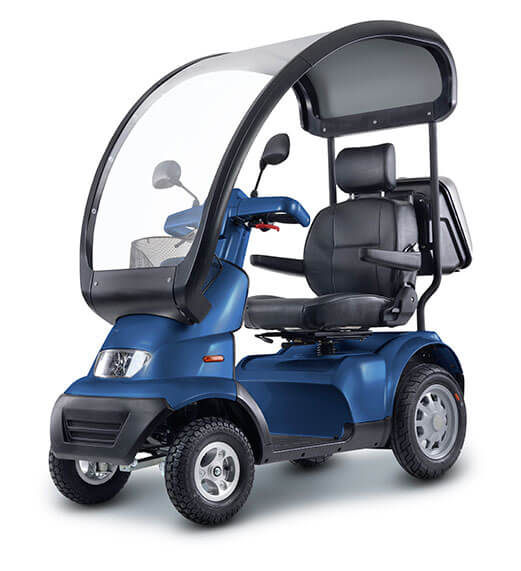 4. A Healthy Lifestyle Goes a Long Way
A healthy lifestyle is no catchy phrase. Balanced eating and exercise are a sort of wellbeing "insurance" at old-age as it helps slow down aging. This awareness is important to start exercising a healthy lifestyle as a way of life. Skipping processed food and beverages, avoiding sugar and low carbs, and increasing protein, minerals, and vitamins. That can also help reduce supplements and sometimes even help lower the dosage of medicated drugs, of course, while consulting your physician and based on regular check-ups. Staying active and independent is your main objective and it needs adaptation, but it is worth it.
5. Preparing Relevant Legal Matters
Don't leave anything unattended, it's just like life insurance – you don't want to deal with it, but you pay it anyway just in case. Your financial documents, savings, Will, in-advance care directives, such as a living will, durable power of attorney for health care, and health care proxy. This will allow you to express clearly the type of medical care you want if you're unable to do so one day.